BEAUTY SPA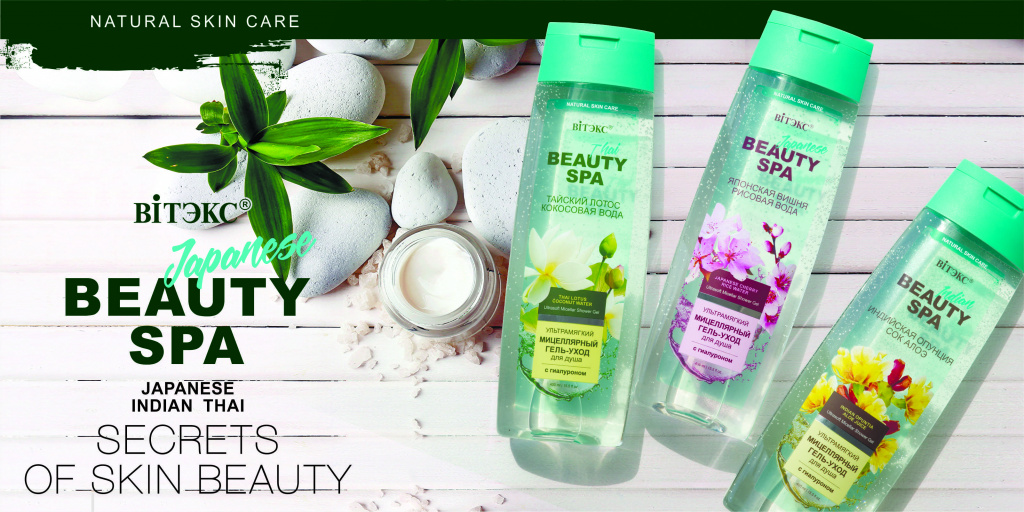 JAPANESE

INDIAN
THAI
SECRETS OF SKIN BEAUTY
Turn your daily shower into a ritual of true skin care - discover the amazing power and inspiring freshness of ultra-gentle micellar cleansing.
MICELLES, like invisible magnets, attract all types of impurities and gently remove them from the skin.
HYALURONIC ACID helps to moisturize the skin even in the deep layers, improves its elasticity.