Argan Oil + Liquid Silk Shine Shampoo for All Hair Types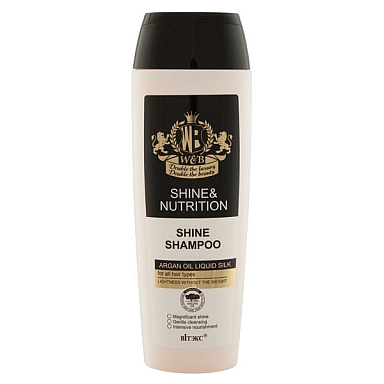 The light formula of the shampoo carefully cleanses hair, providing extraordinary cosmetic care. Weightless argan oil and liquid silk molecules actively nourish and moisturize hair, protecting it against the adverse effects of the environment. Your hair becomes extraordinarily supple, strong and shiny.

We recommend following up the shampoo with Argan Oil + Liquid Silk Shine Balsam (for normal hair) or Argan Oil + Liquid Silk 2 Minute Shine Mask (for weakened and damaged hair)

Results: beautiful, healthy hair that radiates a luxurious shine.
Brend: Vitex
Volume: 400 ml
Buy