Amazing Skin Day Facial Care Cream with Cloudberry Seed Oil & Vitamin C for Age 25+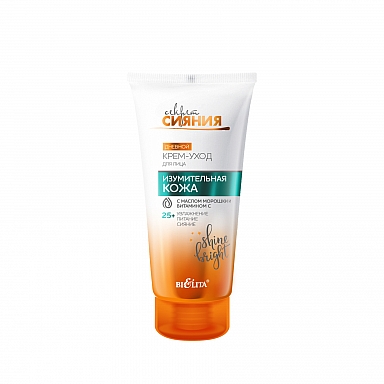 Amazing Skin Day Facial Cream Care: care for your natural beauty. A complex of active ingredients included in the cream acts on skin on several levels:
lends a natural glow,
tonifies, refreshes and evens out complexion,
intensively moisturizes and nourishes skin,
fights initial signs of age-related changes.
Grape seed oil
is well absorbed by skin, providing intensive nourishment, hydration and protection from dryness, and making skin smooth and elastic.
Caffeine
has a powerful tonifying effect and eliminates signs of fatigue after sleep, refreshing and charging skin with energy to last throughout the day.
Amazing Skin Cream Care: give your skin true splendor.
Brend: Belita
Volume: 50 ml
Barcode: 4810151022990
Buy