TONIC- BALANCER for face, neck and decollete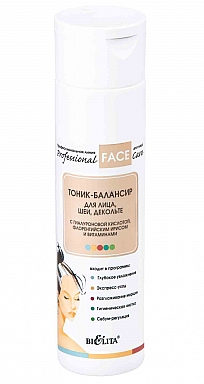 with hyaluronic acid, florentine iris and vitamins

Tonic-balancer is designed as a completion step of skin cleansing and tonifying. It contains a complex of biologically active components that improve the permeability of the stratum corneum of the skin to effect subsequent products.

It does not contain fragrances.

Brend: Belita
Volume: 250 ml
Buy