Makeup REMOVER-EMULSION for face, neck and decollete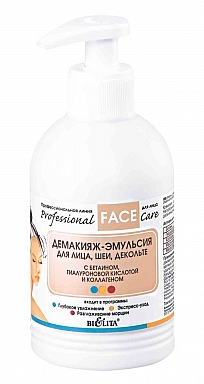 with betaine, hyaluronic acid and collagen

Creamy makeup remover-emulsion removes effectively the surface impurities and makeup. Natural active ingredients moisturize, nourish and soothe the skin, preparing it for further procedures. Makeup remover emulsion is suitable to remove eye makeup.

It does not contain fragrances.

Brend: Belita
Volume: 300 ml
Buy