Argan Oil + Liquid Silk Fluid Serum for All Hair Types Leave On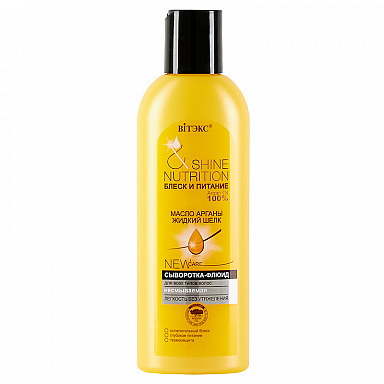 The concentrated fluid serum is especially recommended for hair that is apt to become brittle. Precious argan oil efficiently nourishes and repairs the hair while keeping it light. The hair becomes strong, supple and easy to set. Liquid silk molecules add smoothness, elasticity and a glossy shine.
The light fluid serum is applied on washed hair, after which the hair can be just dried or styled as usual. Your hair will look splendid!
The active ingredients protect the hair during the thermal styling process.
The fluid serum possesses an antistatic effect.
Results: beautiful, healthy hair that radiates a luxurious shine.
Brend: Vitex
Volume: 200 ml
Buy