Care Formula Hand and Body Rejuvenation Cream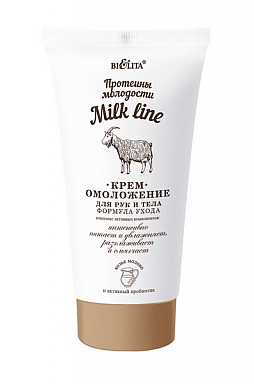 The cream has an incredibly gentle silky texture, and is absorbed quickly without leaving a dry or tight sensation.


Goat milk proteins, combined with active probiotic, nourish and soften the skin of your hands and body, leaving it soft and silky.

TONISKIN® promotes collagen synthesis and smoothes skin microrelief.
Coconut oil nourishes hand and body skin, adding firmness and elasticity.

Brend: Belita
Volume: 150 ml
Buy