SERUM «Wrinkle-smoothing» for eye area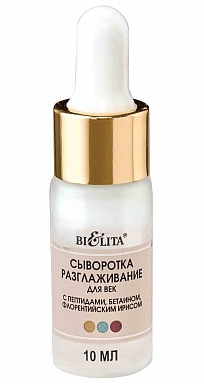 with peptides, betaine, and Florentine iris

Action: Ideal product for the care of delicate and sensitive skin in the eye area. Active Serum is enriched with effective smoothing ingredients that firming the collagen matrix of the skin and smoothens its surface.

It does not contain fragrances.

Brend: Belita
Volume: 10 ml
Buy