Face & Eye Meso Make-up Remover GENTLE CLEANSING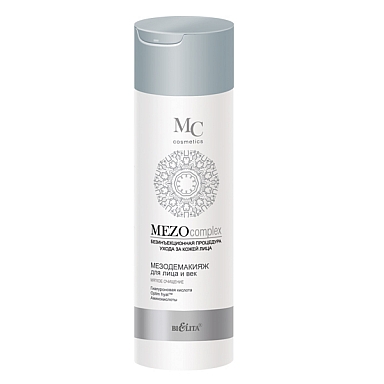 Cleansing and care product that fit any age


Efficiently removes makeup and cleanses your face and eyelids. The product has a velvety texture that gently removes all impurities. Restores your skin's natural hydration balance, making your skin firm and elastic.
Suitable for all skin types


Optim Hyal™
encourages synthesis of hyaluronic acid, restores its ideal balance, increases skin hydration, reduces skin imperfections and smoothes wrinkles.
Hyaluronic acid
deeply hydrates your skin, improving its elasticity and appearance.
An amino acid cocktail
(
taurine, glycine, arginine
) fills skin cells with energy and vitality, promoting cell regeneration. The ingredient D-panthenol hydrates, soothes and regenerates your skin.
Brend: Belita
Volume: 200 ml
Buy