Argan Oil + Liquid Silk 2 Minute Shine Mask for Weakened and Damaged Hair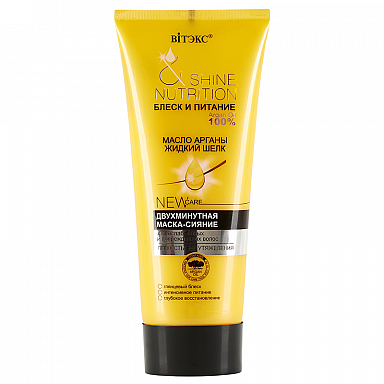 The rich formula of the mask was designed specially for repairing weakened and damaged hair. Luxurious argan oil and apricot kernel oil intensely nourish and moisturize the hair and scalp, reinforcing the structure of damaged areas and repairing the hair along the entire length. Liquid silk molecules and the betaine natural conditioner make the hair smooth, strong and supple, giving it elasticity and a glossy shine.
Recommended with Argan Oil + Liquid Silk Gloss & Nourishment Shampoo
Results: beautiful, healthy hair that radiates an incredible shine.
Brend: Vitex
Volume: 200 ml
Buy