Mild Toning Facial Toner for All Skin Types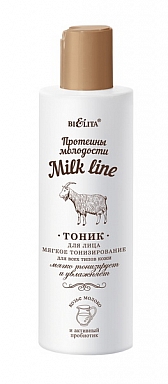 Enriched with natural components, the toner provides the required hydration level, and superbly tonifies and soothes skin, leaving a sensation of freshness and comfort.

Goat milk proteins, combined with active probiotic, nourish and soften skin, leaving it soft and silky.

Caffeine, and ginger and green tea extracts hydrate and tonify skin.

Brend: Belita
Volume: 200 ml
Buy