Cream soap for the hands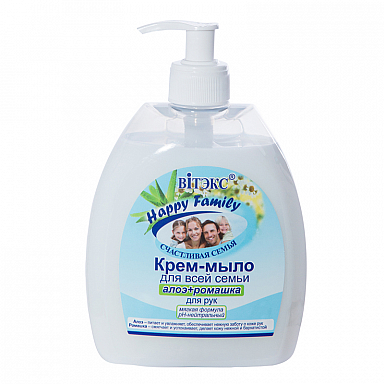 The cream soap for the hands, enriched with aloe and chamomile, ensures perfect skin cleansing, deep moisturizing, and nourishment. A soft, pH-neutral formula provides gentle care, making your skin smooth and tender.
Aloe vera imbues your skin with nutrients, giving it elasticity, and superbly softening and moisturizing.
Chamomile possesses soothing and regenerative properties, and helps make your skin smooth and silky.
Brend: Vitex
Volume: 520 ml
Buy