Crystal Sand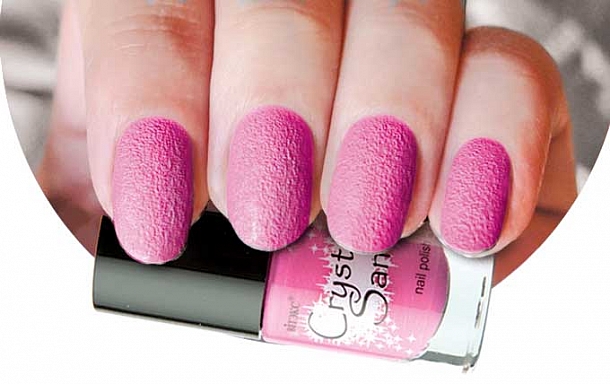 This season's trendy new product that will give your fingernails a nice and unusual sand-like effect.
What is the secret of the sand nail polish? A lacquer with small grainy inclusions that look like sand…
The secret of the sand nail polish lies in its formula. The polish contains little filler bubbles, the tiny "sand" inclusions.
One of the advantages of sand nail polish is the high thickness of the nail coat, which looks and feels like grains of sand. So there is no need to apply two or three coats — one is enough.
To maintain the unique sand-like effect, do not apply a base or top coat — durability will not be affected.
Sand nail polishes have extraordinary texture and stunning color.
Made from materials by Fiabila, France.
81 Pure Quartz
82 Avanturine
83 Rose Quartz
84 Tourmaline
85 Amethyst
86 Quartzite
Buy