HYDRO-EFFECT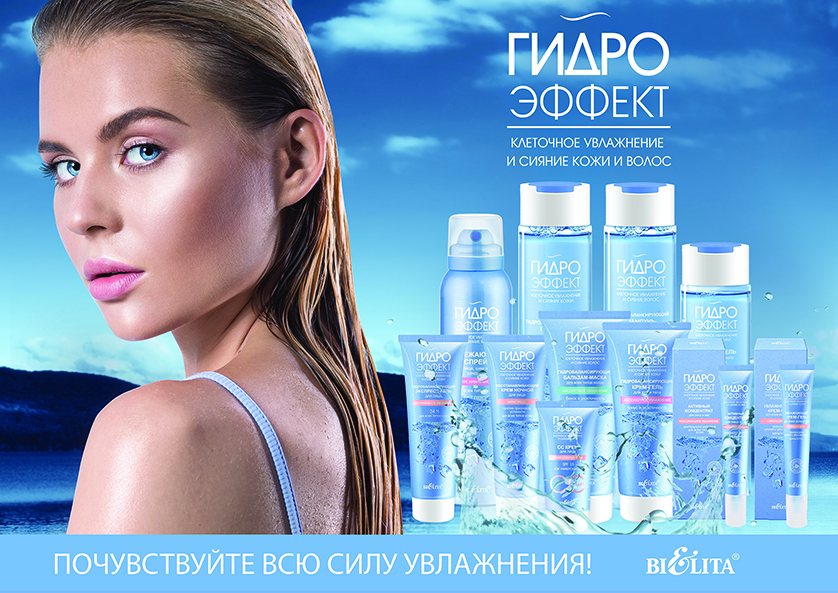 Our HYDRATION EFFECT range is designed for efficient hydration and radiance of your skin and hair, filling them with vitality and energy, prolonging and preserving youth.
This product range is based on the unique glacial water from the Swiss Alps and the Aquaxyl™ complex.
Glacial water from the Swiss Alps is a well-balanced and structured natural component, and a powerful activator of beauty, which slows down cell aging.
Aquaxyl™ instantly increases hydration of the deep and superficial layers of skin, and improves skin barrier function, preventing transepidermal loss of water, thereby replenishing skin water reserves long term.
Aquaxyl™ provides visible results:
— increases skin barrier function by 14%*
— reduces skin flaking by 25%*
— smoothes skin microrelief by 30%*
* effect achieved after 30 days as proven by Seppic, France
In addition to glacial water from the Swiss Alps and Aquaxyl™, the products in the range contain a complex of moisturizing components: Litchiderm™, betaine, D-panthenol, allantoin, shea butter, and macadamia oil.
Products line HYDRO-EFFECT