SUPERFOOD ARGANA AND ALMONDS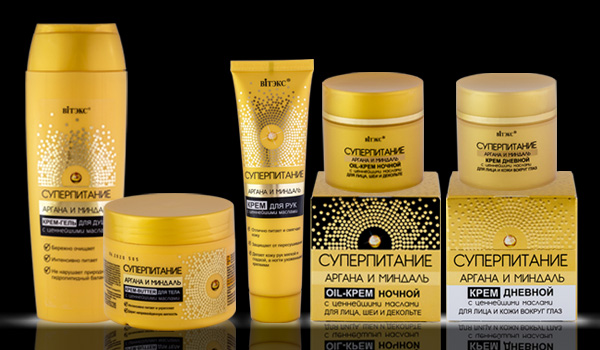 The SUPERFOOD line, rich in the most precious oils of argan and sweet almond, is an unrivaled combination of rich nutrients in a luxurious treatment.
Sweet almond oil, effectively nourishing, smoothing and softening the skin, helps to regulate the lipid and water balance of the skin, protects against aging and accelerates cell regeneration.
Argan oil activates the processes of self-healing of the skin, helps to smooth out surface wrinkles, makes the skin noticeably younger, more elastic and elastic, slows down the processes of its further aging.
Products line SUPERFOOD ARGANA AND ALMONDS