STRAIGHT PATROL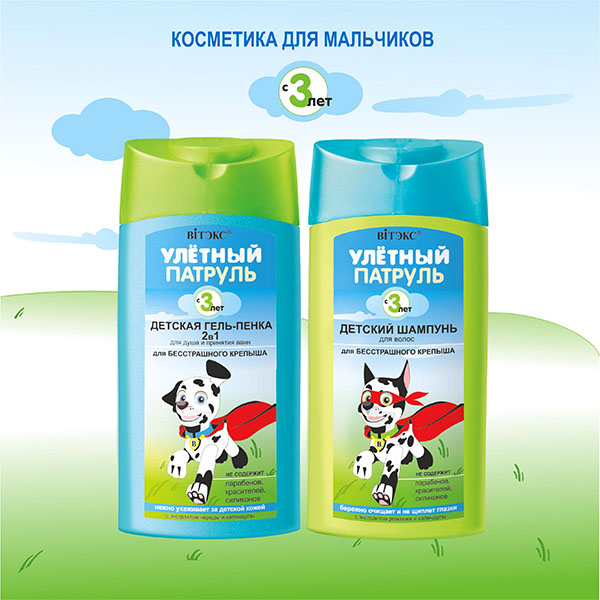 No parabens, dyes, silicones
Every day of fearless sturdy child is filled with new adventures!
"VITEX" cares for tender skin of kids in order that small hero can perform new exploits and findings over and over again!
Marvelous and bright aromas of fruits and cola fill the bath and provide good mood for boys.