SLIMMING SPA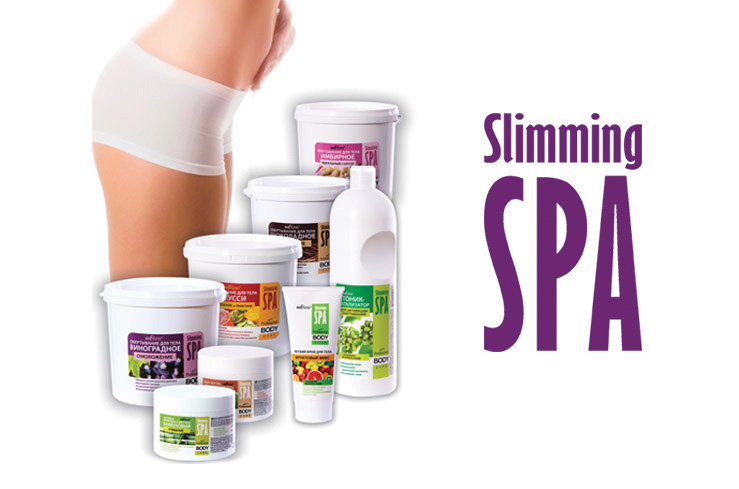 Many women bother the beauty of their body. Since the overweight, obesity and cellulite has become one of the most urgent problems in our tumultuous and rapidly developing world, of course, every woman is looking for a way to lose weighteasily. One of these quite light methods is wrap for weight loss — a very popular cosmetic procedure that allows you to burn fat, helps to activate blood circulation, increases the sweat and sebaceous glandsactivitythat allows to withdraw toxins and improve overall skin tone. Thebodywraphasrevitalizingand stimulating action for human body. Itisusedforbody shaping, reducingthe "orange-peel" effect and solution of other esthetic problems.
It is preferable to combine thewrapswith physical exercises and healthy diet to nail down theresult.
PROFESSIONAL SLIMMING SPA line involves eight new kinds of products, which help with loss of centimeters, skin smoothness, waste and toxins removal, enrichment of skin with vitamins and minerals and general revitalizing and stimulating of human body.