Skin AHA Clinic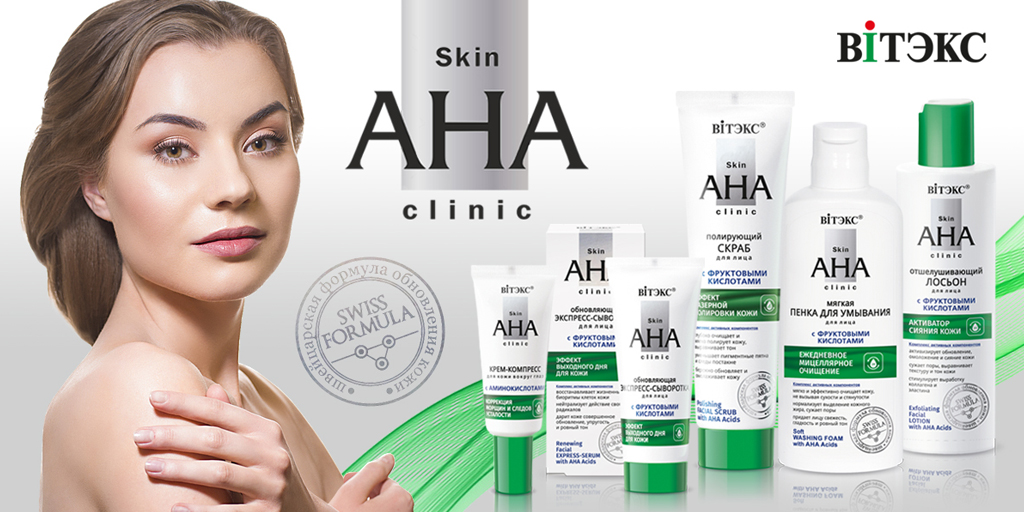 From about 25 years old, cell renewal slows down and dead cells more and more overlap each other. This impairs cellular respiration and metabolic processes in the skin, complicates the penetration of beneficial components of caring means into the deep layers. As a result, the skin loses its freshness, brightness and attractiveness, wrinkles appear, the complexion becomes dull and gray.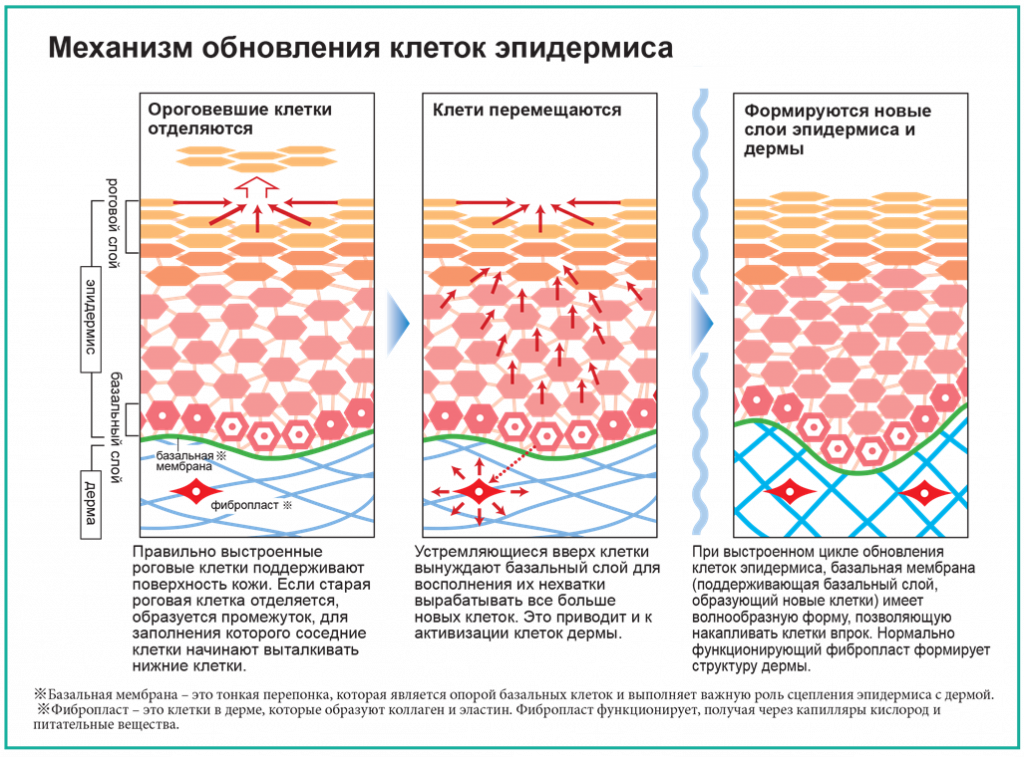 The products of SKIN AHA CLINIC line from VITEX are designed using original Swiss formulas and act like a cosmetic eraser that erases traces of age and fatigue from a face, eliminates dull skin color, smoothes wrinkles and bumps, black dots, pigmentation, acne spots and other flaws.
The key components are encapsulated AHA-acids and amino acids of silk, which act synergistically, providing pronounced durable results.
The line products are recommended to use from 25-30 years. In case of post-acne, it can be used from an earlier age.

When is it necessary to apply products with AHA-acids?
Products with AHA-acids are shown in the following cases:
- Decreased skin tone and elasticity
- Mature, "tired" skin with signs of wilting
- Dull, uneven complexion, pigmentation
- fine and deep wrinkles
- Black spots, enlarged pores
- Oily Skin
- Problem skin (comedones, postacne, oily seborrhea)

What is the role of silk amino acids in line products?
After products with AHA-acids, it is recommended to use products containing active regenerating, moisturizing and rejuvenating amino acids of silk. They easily penetrate into the skin deeper layers and start a cascade of processes aimed at the regeneration and rejuvenation of cells, smooth the skin structure and deeply moisturize, smoothing the "crow's feet" and improving skin elasticity, return it silky softness and smoothness.
What will be the results after using products with AHA-acids?
With regular use of products with fruit acids, you can quickly achieve a beautiful, smooth and fresh complexion and significantly slow down the aging process of the skin. Due to the constant active renewal of cells, the skin improves and maintains a high tone, resiliency and elasticity, existing wrinkles are effectively smoothed, the appearance of new ones is restrained, the skin is fresh, smooth and radiant, and an even bright complexion is maintained.

Main results:

· Cleansing and skin renewal
· Alignment of the skin microrelief
· Smoothing wrinkles
· Firmness and elasticity of the skin
· Smooth, bright and delicate complexion
· Silky smooth and soft skin
· Deep moisturizing
· Clarification of pigment spots
· Elimination of spots after acne and blackheads
· Narrowing of pores
Products line Skin AHA Clinic