#SelfieMix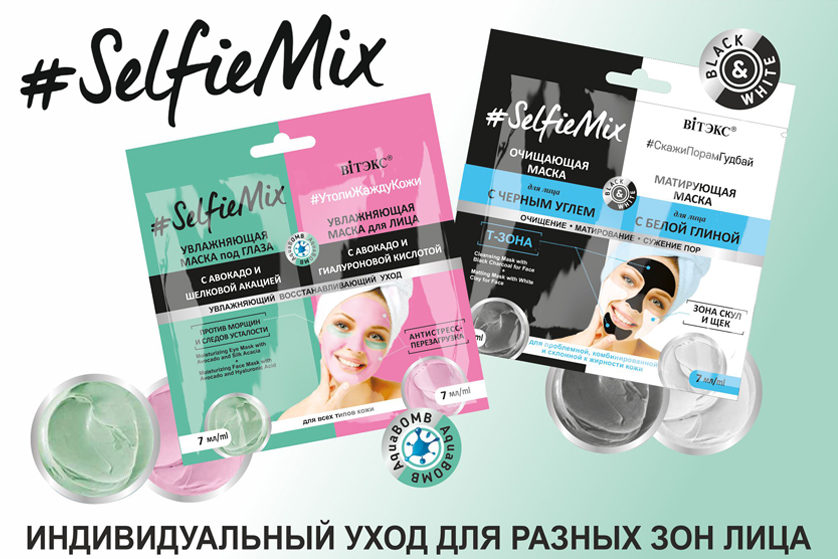 Do you like taking selfies? Do you want to look perfect in shot and at the same time charge everyone with energy and fun? We know the secret of perfect skin and perfect photo.
These are #SelfieMix face masks from Vitex.
#SayGoodbyetoPores Purifying black charcoal mask and matting white clay mask will cleanse skin and make it perfectly smooth and velvety.
#QuenchSkinThirst And moisturizing masks with avocado, silk acacia and hyaluronic acid nourish skin with moisture and help hide marks of fatigue.