Salon Treatment Effect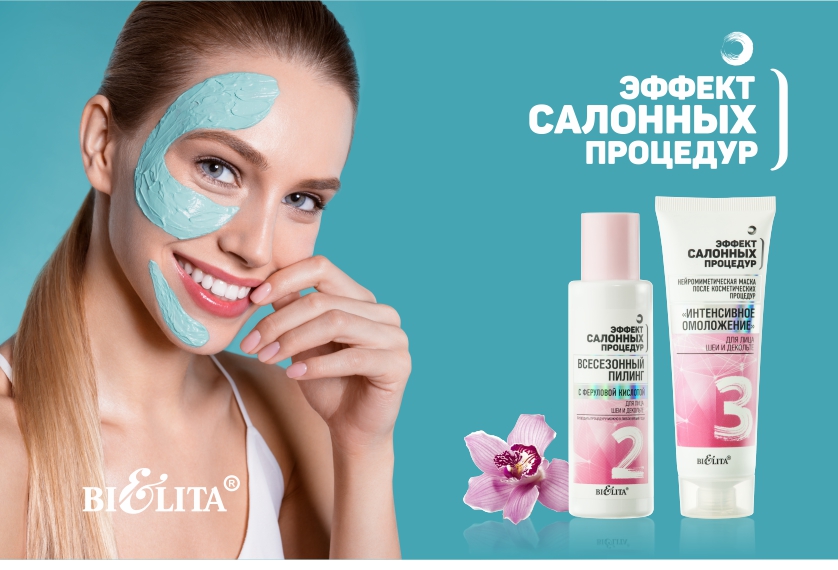 Every woman aspires to look young, wellgroomed and perfect. Women reach out to beauty salons for new rejuvenation treatments to preserve their beauty.
BELITA has created Salon Treatment Effect, a line of cosmetics that offer a home-based alternative to salon care.
Comprehensive salon care comprises six facial treatments for the ages 35+, 45+ and 55+.
Salon Treatment Effect presents alternatives to modern treatments:
– beauty injection effect (Botox injections)
– hyaluronic thread effect 4D
– molecular facelift effect
– micro-needling effect
– bio-repair effect
Beauty injection effect: a worthy alternative to injection-based treatments. These cosmetic products are based on peptides, herbal components with botulinum toxin-like effects, which produce muscle relaxation without the muscle paralysis.

Products line Salon Treatment Effect