Q10 Youth Coenzymes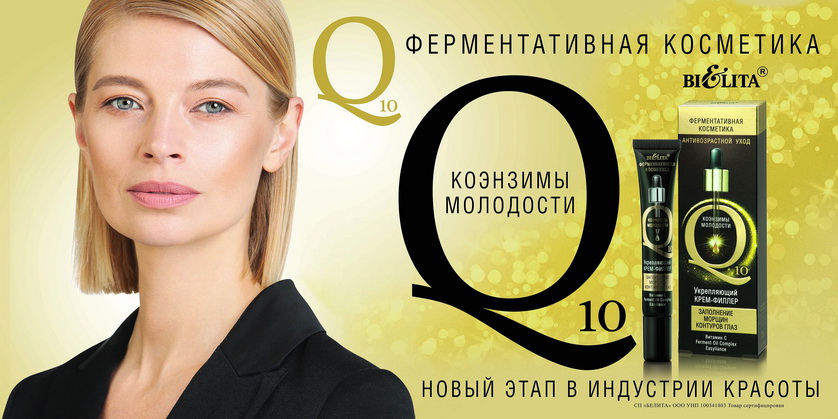 Enzyme cosmetics is a new stage in beauty industry.
Fermentation process helps to create new unique and more available products containing small molecules which get into the skin easier and deeper. Oil enzymes provide a complete cell nourishment and preserve your skin youth for long.
Following the global trends in cosmetology, the company 'Belita' has designed Youth Coenzymes Q10, a new line of cosmetics for hair and face skin care.

Products line Q10 Youth Coenzymes