Fruit Therapy for face
ENERGY OF JUICY FRUITS FOR YOUR SKIN BEAUTY
MOISTURIZING
NOURISHING
MATTING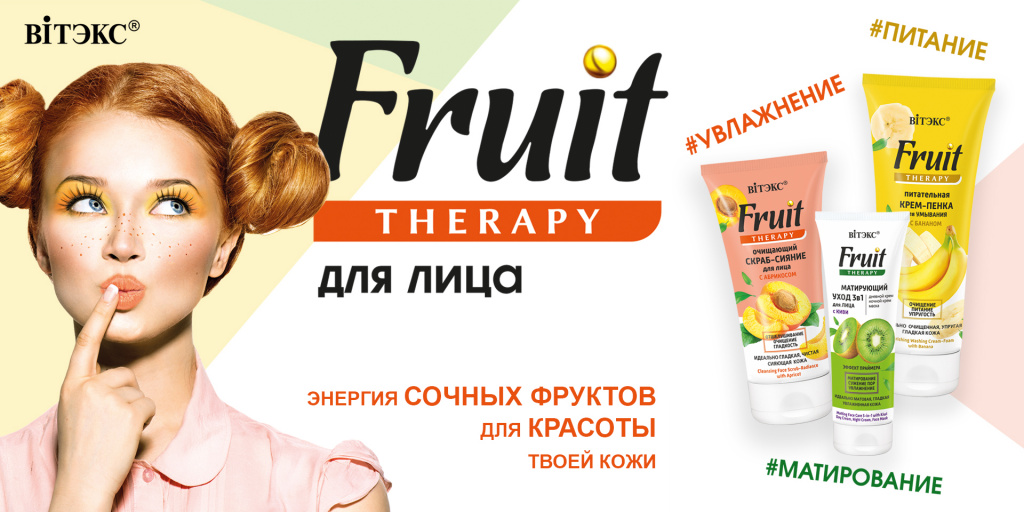 APRICOT FOR MOISTURIZING
Natural oil made from selected ripe apricots intensively moisturizes, nourishes and softens the skin, saturates with the necessary antioxidants, protects against the negative effects of external factors, fills the skin with radiance and freshness.
QIWI FOR MATTING
Kiwi juice made from selected ripe fruits saturates the skin with vitamins and antioxidants, helps to quickly get rid of traces of fatigue and stress, gives freshness and brightness.
BANANA for NOURISHING
Natural juice, made from selected ripe bananas, carefully nourishes and moisturizes the skin, gives it softness, smoothness and silky softness.
Products line Fruit Therapy for face