Exotic Fresh крем-мыло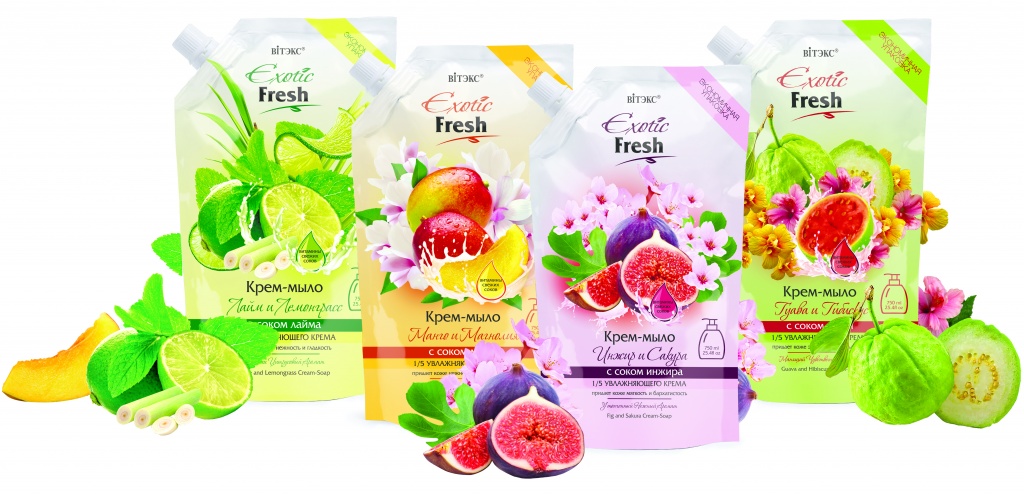 Exotic Fresh cream-soap is more than just cleansing. This is simultaneously 10 advantages in each package!
1. Saturated balanced composition. In each product line - fresh juicy fruit and 1 \ 5 part of a saturated moisturizing cream
2. Delicate and thorough cleansing
3. Saturation with valuable vitamins and minerals
4. Preservation of water-lipid balance of the skin
5. Effective moisturizing and softening.
6. Improving of smoothness and elasticity.
7. Incredible tenderness and velvety skin
8. Neutral pH of cream-soap
9. Bright delectable fruit flavors.
10. Economical packaging format
If purchasing Exotic Fresh cream-soap in an economical format, you do not overpay for expensive packaging using the dispensers or liquid soap dispensers you have. 1 pack is for up to 500 uses *.
* The calculation was made on the basis of the standard single dose of 1.5 ml.
Products line Exotic Fresh крем-мыло