Clean Skin
Traditionally, it is believed that problem skin, prone to acne, inflammation, blackheads and other imperfections,

is the lot of teenager in transitional age. Undoubtedly, this period is one of the most difficult to care for, since the ormonal alteration of the body leads to an increased activity of the sebaceous glands and, consequently, to the ccurrence of skin problems.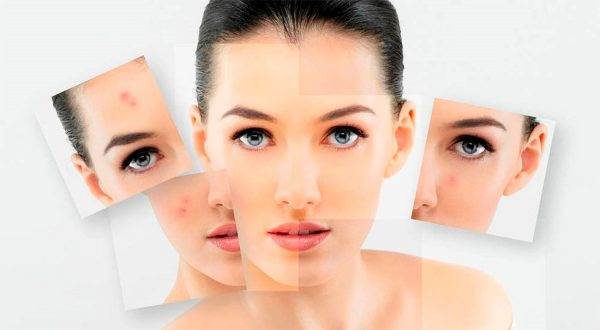 However, such troubles can happen in a person at any age, and skin of any type - dry, oily, normal, combined - can become problematic. Stress, hormonal changes in the body, poor lifestyle, ecology, bad habits and other adverse factors can all affect the skin and cause a number of cosmetic defects.
ACTIVE COMPONENTS OF THE LINE
AZELAIC ACID has a pronounced antimicrobial effect, inhibiting the activity of the main microbial agent - Propionibacterium acnes (these bacteria that are in the sebaceous follicles, cause inflammation), suppresses inflammation and prevents the formation of comedones, promotes self-cleaning of the sebaceous glands and reduces the after-acne stains.
SALICYLIC ACID effectively exfoliates dead skin scales, has an antiseptic effect, normalizes the sebaceous glands, promotes rapid healing and restoration of the skin.
Antibacterial complex NORMO-SEBUM (a synergistic complex of two botanical ingredients - manuka concentrate and willow extract enriched with salicylic acid) activates and strengthens the protective functions of the skin, promotes the regeneration of skin cells, prevents the appearance of acne and inflammation, has an antiseptic, soothing and wound healing effect.
BAMBOO AND COCKINE COAL adsorb and remove all kinds of pollution and toxins from the skin, level the skin structure and remove black spots, gently peel and polish the skin.
ALLANTOIN has a soothing, moisturizing effect, promotes the regeneration of skin cells, weakened by the negative influence of external factors, has a wound-healing effect.
KAOLIN (WHITE CLAY) deeply cleanses and tightens pores, pulling out excessive sebum, removes toxins, improves blood circulation and metabolism in skin cells, enhances skin elasticity, smoothes and heals the complexion.
COMPLEX ANA-ACID brightens and evens the complexion, eliminates traces of post-acne and prevents the appearance of pigment spots.
ZINC OXIDE has anti-inflammatory, drying, adsorbing, astringent and antiseptic action.
COLLOID SILVER has a powerful antiseptic effect, has a prophylactic antimicrobial effect, improves the skin structure, gives the face freshness and evens the tone.
MOISTURIZING COMPLEX, penetrating into the deeper layers of the skin, instantly moisturizes and maintains the optimal moisture balance in the cells for 24 hours, strengthens the skin barrier, reduces pores and smoothes out the existing imperfections.