BELITA YOUNG MEN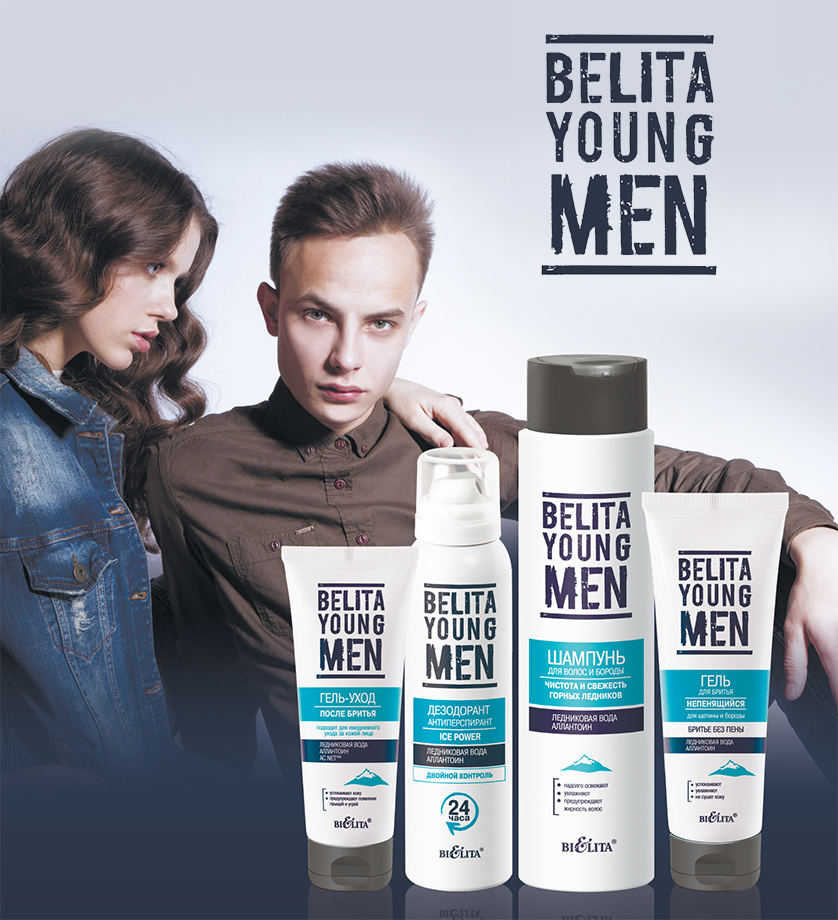 BELITA has created the BELITA YOUNG MEN series for young men aged 19-30.
The line is designed for the young and bold, progressive and ambitious, smart and promising, ready to experiment and improve.
It is built on the principles of minimalism, simplicity and efficiency, providing complete skin and hair care within minimum time.
BELITA YOUNG MEN ACTIVE INGREDIENTS:
Glacial water is a well-balanced, structured natural component, which promotes cell renovation and restoration, tonifies, cools, refreshes the skin and hair, and makes them soft and elastic.
Allantoin soothes and moisturizes the skin and hair, providing a strong regenerative effect on skin cells.
D-panthenol soothes and moisturizes the skin and thickens hair, preventing breakage and damage.

Phytotal AI relieves irritation, quickly soothing the skin.
AC.NET™ inhibits the growth of bacteria that cause acne, eliminates hyperseborrhoea and keeps sebaceous excretion in check.
Sebaryl regulates sebaceous gland activity and reduces sebaceous excretion in the scalp.
Complex BioDTox cleanses and tightens pores, reduces skin flaking and transepidermal water loss, and provides reliable protection against oxidative stress.