AROMAGIC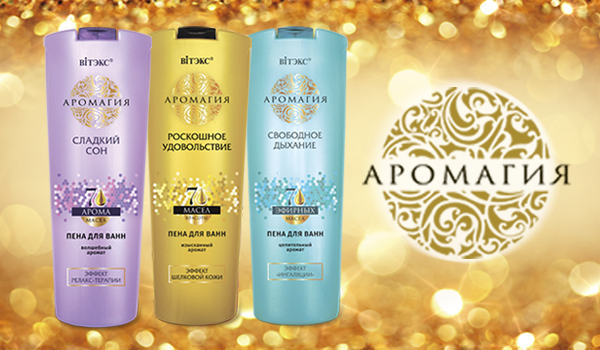 Choose your bubble bath:
- "Luxurious Pleasure"
- "Sweet Dream"
- "Free Breath".
For the beauty of body and soul you can hardly find anything better than aromatherapy, i.e. the art of using the healing power of plants which has been perfected for ages. In ancient times people noticed that the scents of different plants have different effects on the human body and consciousness: some fragrances soothe the soul, help relieve tension, while others key up courage and invigorate.
Aromatic bath with luxurious bubbles of the king wraps the body in captivating magic 7 luxurious oils, letting you feel like a Greek goddess. Pure bliss, which makes the feelings and thoughts, restores vitality, strengthens the body, invigorates, makes the skin soft, velvety and silky.
AROMAGIC bubble baths offer a luxurious bouquet of luxurious refreshing flavors, pleasant consistency and a rich set of useful properties, by turning an ordinary body care procedure into a mysterious ritual of harmony, mental equilibrium, and perfection of your skin.