AMPOULE Effect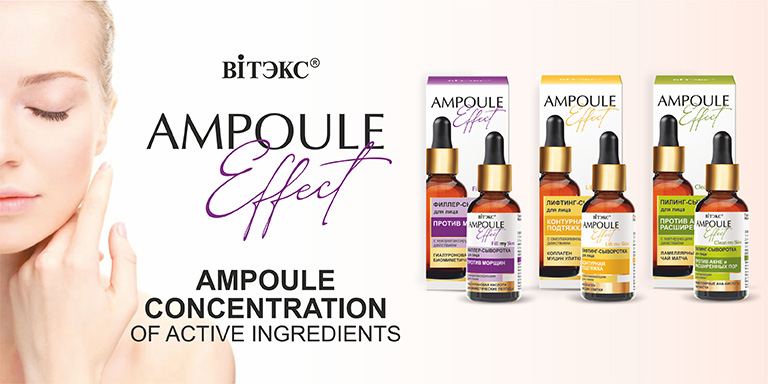 COSMETICIAN RECOMMENDATIONS FOR USE OF SERUM
Why use serums?
Serum is an intensive skin care product. Compared to the cream, the serum contains a higher concentration of active ingredients that easily penetrate into the deep layers of the skin, so the effect of the application is faster and more pronounced.
How and when to apply the serum?
The serum is applied to cleansed skin in the morning and / or evening. For an effective effect, just a few drops are enough.
How to combine serum with skin care cream?
Serums are very versatile and easy to use, they can be used in several ways:
1.As a stand-alone remedy instead of a cream
2.under the cream (first apply the serum, wait until completely absorbed and apply the care cream)
3.Mix equal proportions of cream and serum and apply to the skin
How often should serums be used?
The serum is highly concentrated, so it is recommended to use it 2-3 times a week for intensive skin care.
Can serums be used daily?
Serums can be used DAILY in the period when you need a quick and noticeable result in rejuvenation, restoration, skin lightening and other problems. In this case, the serum should be used in the morning and in the evening for 1-2 months, then to maintain the achieved effect, apply 1-3 times a week. There can be up to three such courses per year.
Products line AMPOULE Effect