Micellar make-up remover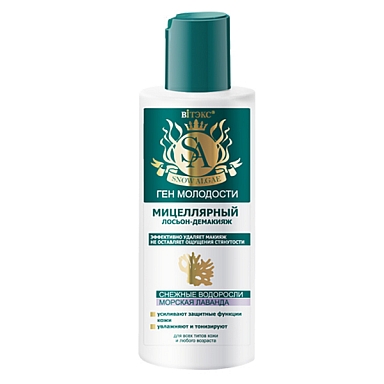 SNOW ALGAE
SEA LAVENDER


intensify the protective function of the skin
moisturize and tone
This make-up remover provides gentle and effective cleansing of dirt and makeup, leaving a pleasant feeling of freshness and prepares the skin for further treatment.
Snow algae activate the "youth gene" due to their ability to recover and renew in extreme conditions. In combination with sea lavender, they enrich the skin with nutrients, enhance its protective function, tone and moisturize.
The micellar make-up remover is designed to care for every skin type at any age.
Directions:
wet a cotton pad with micellar make-up remover and gently, without excessive friction, cleanse the skin of the face, eyelids and lips.
Buy