MOISTURIZING and PROTECTIVE Hand Cream with Jojoba and Olive Oils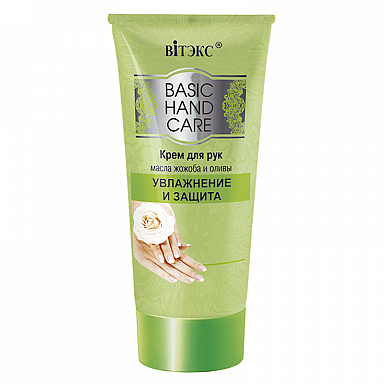 The special cream formula is designed to provide daily care for hand skin that needs moisture and protection. Jojoba oil restores skin barrier function, actively nourishing and softening the skin, and protecting it from irritation. Olive oil intensively moisturizes, relieving dryness and scaling.
The cream gets absorbed quickly, without leaving a sticky sensation. It forms an invisible, transpirable film on skin surface, which maintains the perfect moisture and nutrient balance in the skin for a long time.
Brend: Belita
Volume: 150 ml
Buy