Washing INTENSIVE ANTI–DANDRUFF BALM-MASK for dry hair and problematic scalp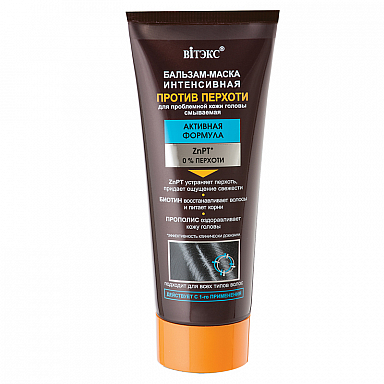 Balm-mask intensively fights dandruff and enhances the effect of anti-dandruff shampoo:

ZnPT remove dandruff, prevents its reappearance, has normalizing effect, eliminates itching.

Biotin restores and nourishes hair and their roots.

Propolis revitalizes the scalp, gives the hair shine and elasticity.

Brend: Vitex
Volume: 200 ml
Barcode: 4810153016508
Buy